This article was originally published in Gym Owner Monthly Magazine.
Supporting those with long-term health conditions
Pre-pandemic, only 15% of the UK population was engaged with a gym or a leisure centre (1), leaving 85% of the population without any professional support or guidance as to how best to invest time and effort in physical activity to maintain a healthy, happy and fulfilling life.
Here, Dan Rees, Managing Director, at Premier Global NASM, explains how investment by gym owners in the training and education for their fitness professionals will unlock opportunities to engage not just those who want to get fitter and stronger, but also the growing segment of the population living with long term health conditions.
Currently, according to data from the Health Survey for England 2018 (2), 40% of the UK adult population is living with at least one long term health condition, with the most common conditions categorised as musculoskeletal, cardiovascular or related to mental, behavioural and neurodevelopmental conditions. In addition, the Office of National Statistics estimates a further 1.3 million people are now living with long-Covid (3), a condition which leaves individuals with lasting effects of Covid-19 weeks and months after initial infection.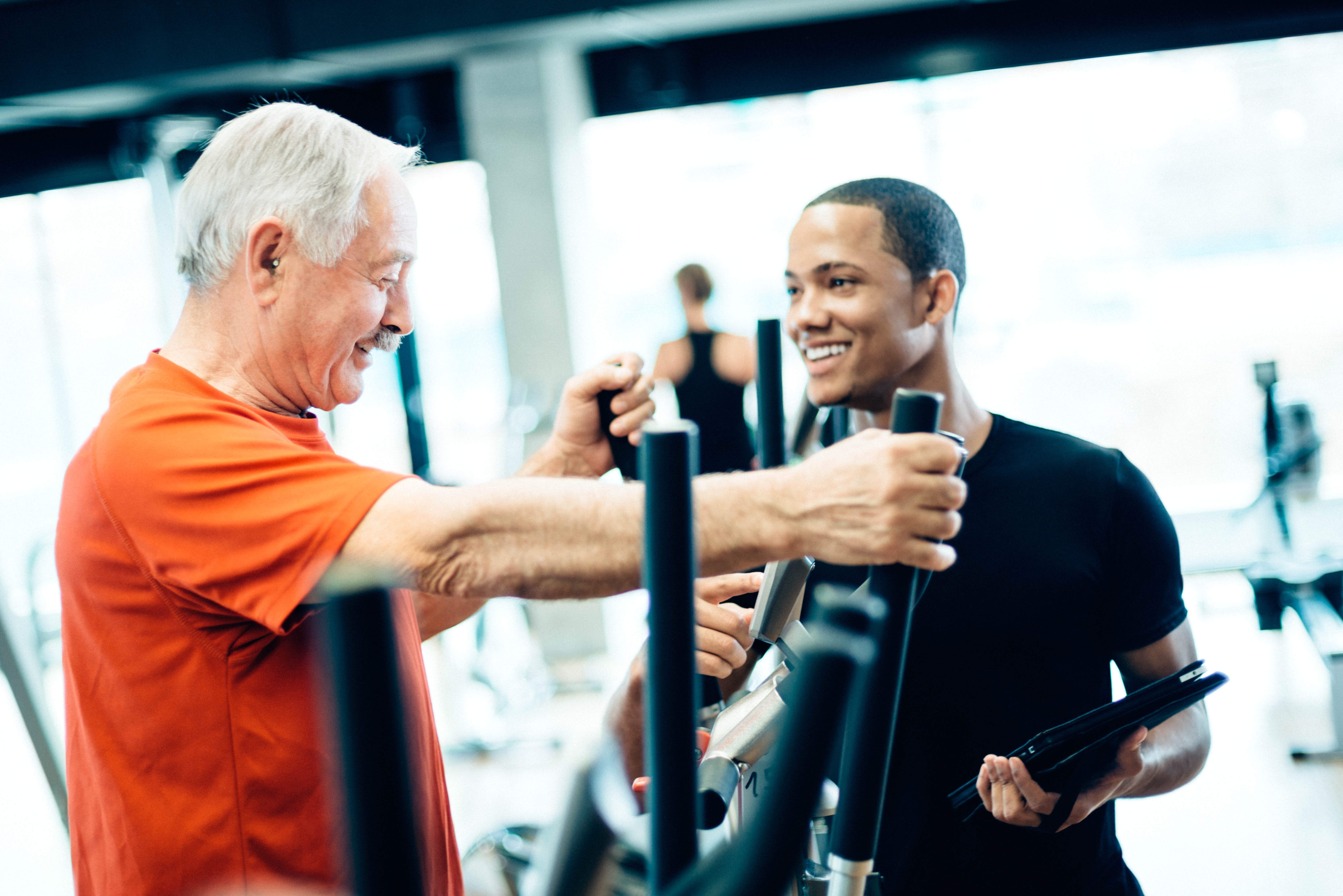 These are huge numbers and the vast majority of these individuals are reliant on the NHS to help them manage their conditions. According to the Department of Health (2012) (4) report, treatment and care for people with long-term conditions is estimated to account for around £7 in every £10 of total health and social care spend. People with long term health conditions also occupy 50% of all GP appointments, and 65% of all out-patients appointments. This demographic is placing huge pressure on the NHS. So what is the alternative?
It's simple. A Clinical Consensus published late last year has evidenced beyond doubt that the benefits of physical activity for those living with a long term health condition far out weight the risks, giving health practitioners the green light they need to prescribe physical activity as part of care and treatment plans. In reality though, many of these health professionals do not have the expertise to structure safe, effective exercise programmes that engage and motivate to ensure long term adoption. This presents a huge opportunity for gym owners and personal trainers who could provide the necessary ongoing support, relieving the pressure on overstretched health care services and improving the service provided to those who need it.
So, how can gym owners and personal trainers capitalise on this opportunity? Obviously, there will be a need, on a local level, to build connections with health care practitioners and community partners in order to set up referral pathways. This should become easier moving forwards with the government committing investment to create a national network of social prescribing Link Workers accessible by every GP Practice in the country.
We also need to work together to better evidence and promote the broader benefits to health of physical activity and exercise such as quality sleep, better rest, faster recovery and stress resilience, encouraging people to take responsibility for the management of their own, wholeself, wellbeing. Currently, people automatically turn to their GP for help dealing with these types of conditions. We need to get to a place where people see going to the gym and employing the expertise of a fitness professional as a viable alternative.
There is also an opportunity to service the corporate market. People with long term health conditions are more likely to be less productive at work and to need time off work for consultations, treatments and recovery times etc. Upskilling trainers to work with this demographic creates new opportunities to engage with corporations to support employee wellbeing programmes, ultimately improving output for the corporation and driving more footfall through the doors of the gym. If we are to expand our reach to this demographic, as a sector, it is absolutely vital that we ensure our workforce is 'match-ready' to work with people living with a broad array of long term health conditions.
This is why, Premier Global NASM has launched its CIMSPA accredited, Health and Wellness Practitioner training bundle. The package is designed to give trainers confidence, through understanding, knowledge and the ability to apply what they learn in multiple scenarios, to be able to successfully work with people experiencing long-term cardiorespiratory, metabolic, neurological, musculoskeletal or mental health conditions. In addition, the package also covers behaviour-change theories helping people make adjustments that positively impact all aspects of their wellbeing and teaches how to apply these to help people make physical activity a habitual part of life, helping them to manage any pre-existing condition and prevent further onsets.
In a national address to the nation, during the height of the pandemic, Professor Chris Whitty, Chief Medical Officer for England, said: "There is no condition, there is no age, there is no situation where exercise is not a good thing." Applied correctly and sustained over the long term, exercise has been proven to prevent or alleviate many of the long term health conditions that affect 40 per cent of the UK population. Upskilling our fitness professionals to market themselves to this demographic and deliver effective exercise plans will not only remove a huge pressure on the NHS, but it will also contribute to the sector's growth, creating a commercially healthy, sustainable future for us all.
Is your fitness team ready to welcome this new tranche of 'health seekers'?
Want to learn more about our Health & Wellness Practitioner Training Bundle? Click here to find out more.
References:
1. Leisure Database: State of The Fitness Industry 2019
2. NHS Health Survey For England (2018)
3. Office of National Statistics : Prevalence of ongoing symptoms following
coronavirus (COVID-19) infection in the UK: 6 January 2022
4. Department of Health (2012): Long term Conditions Compendium of Information – Thiurd Edition