Boxing is undoubtedly one of the toughest sports out there. Participants need every physical and mental ability to be successful; strength, stamina, fitness, desire, balance, willingness to learn…the list goes on. However, there are many boxing enthusiasts who will lace up the gloves but never actually get in the ring, and instead use the training and discipline to dramatically improve their overall fitness and health without taking punches.
Many young people who were on a difficult journey have stated that boxing saved them from a life of crime, and/or given them a purpose in life. Boxing training can also help if you need to defend yourself – an attacker will soon think differently if they're on the end of a well-taught left hook or right cross! However, the key phrase is 'well-taught'; so how exactly do you become a boxing trainer?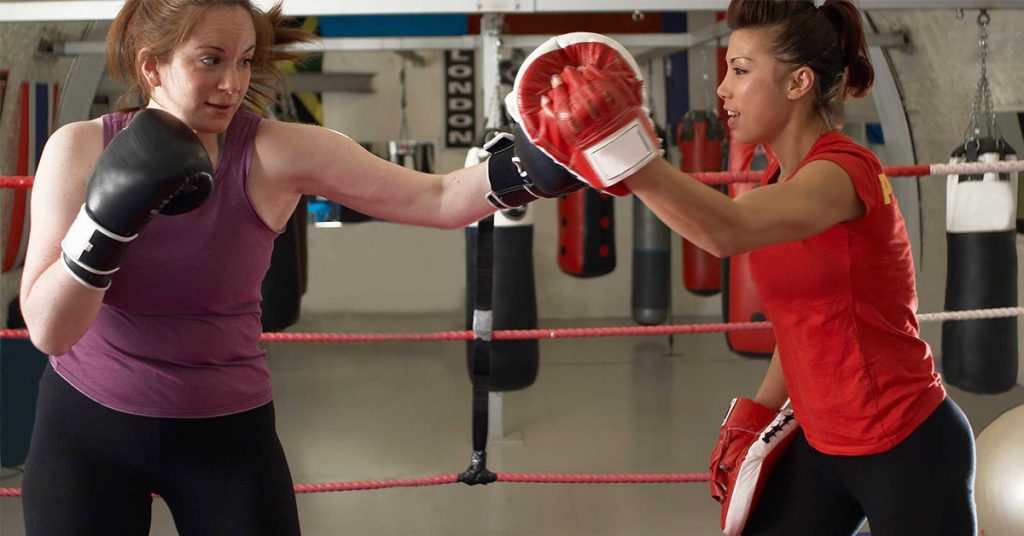 Do you need to have boxed?
As with any sport, one of the most logical ways of progressing into a career as a coach is to have participated yourself. The sport is rich with ex-pros who have started investing in other boxers' careers; as an example, former junior welterweight legend Ricky Hatton is establishing an impressive roster of fighters. Another strong example is Robert McCracken MBE; a good domestic level middleweight but an outstanding coach, training the 2012 Olympic boxing team and overseeing the pro careers of brilliant world champs Carl Froch and Anthony Joshua.
An ex-boxer will be able to draw on their own experience - from training to the actual bout itself. They'll remember what worked and what didn't work in the preparation for fights; planning training regimes and schedules; managing weight and preparing a boxer to peak at the right time; and avoiding injury. They'll also be able to recall what a fight-night is like, from arriving at the venue to the ring-walk to the actual boxing itself and the aftermath.
Even if they're training people in boxing purely for fitness purposes and with no intention of them stepping into the ring, a boxing coach who has actually boxed will still be able to impart knowledge from their own experience of correct technique.
Where can I coach?
Schools
Many schools are now teaching boxing, for both sexes. As well as formal boxing qualifications you'll also need a DBS certificate (Disclosure and Barring Service) which replaced the old CRB check, and aims to prevent unsuitable people from working with vulnerable groups.
Boxing gym
An aspiring coach can learn on the job while taking their level 1 and 2 qualifications.
Gyms/fitness classes
Boxing sessions can be taken in small groups, or alternatively the moves can be incorporated into a 'boxercise' class or similar.
Police/armed forces
The British Army Boxing Association holds regular events and sessions for those serving.
How to become a certified boxing instructor
There are a number of different certificates that might put you on the first step towards becoming a boxing coach, from taking up coaching the sport for actual fighters through to those purely wishing to get fitter.
Ricky Hatton courses
Premier Global NASM offers the Hatton Academy Advanced Boxing Workshops, designed to give exercise instructors and personal trainers the ability to use boxing skills as part of a training programme for clients. The MMA course is a great option as well (you can get CPD points also!)These courses are accredited by the Register of Exercise Professionals and the British Boxing Board of Control, and cover:
safety and injury prevention
correct pad holding
correct punching technique
speed and power drills
class structures
punching combinations.
For aspiring boxing coaches/instructors, Hatton's own academy site boasts a three-tier qualification system, from the basic foundation level through to the elite level 3 course. Level 1 is similar to above, while the advanced Level 2 also features techniques such as:
hook, duck, weave, slip & body shots
advanced boxing combinations
advanced boxing punches and defence.
Level 3 also features:
hold focus pads for advanced combinations
instruct & demonstrate defensive techniques
slip, shoulder tap, sway, head & body block
advanced movements combinations
identify incorrect techniques & correct.
Another option is through the England Boxing site, which offers Level 1 Coaching Courses in various venues across the country. The courses run for four days, are held in multiple locations, and are suitable for 17-year-olds and above. Once the course is completed, those who are 18 and above can register as a coach with England Boxing. The next stage is a Level 2 course, but a Level 1 coach can assist a level 2 qualified coach within an England Boxing affiliated club.
Premier Global NASM also offers the Padwork Training online course which will give you a valuable insight into how to perform and teach across a range of boxing and padwork skills and punch combinations.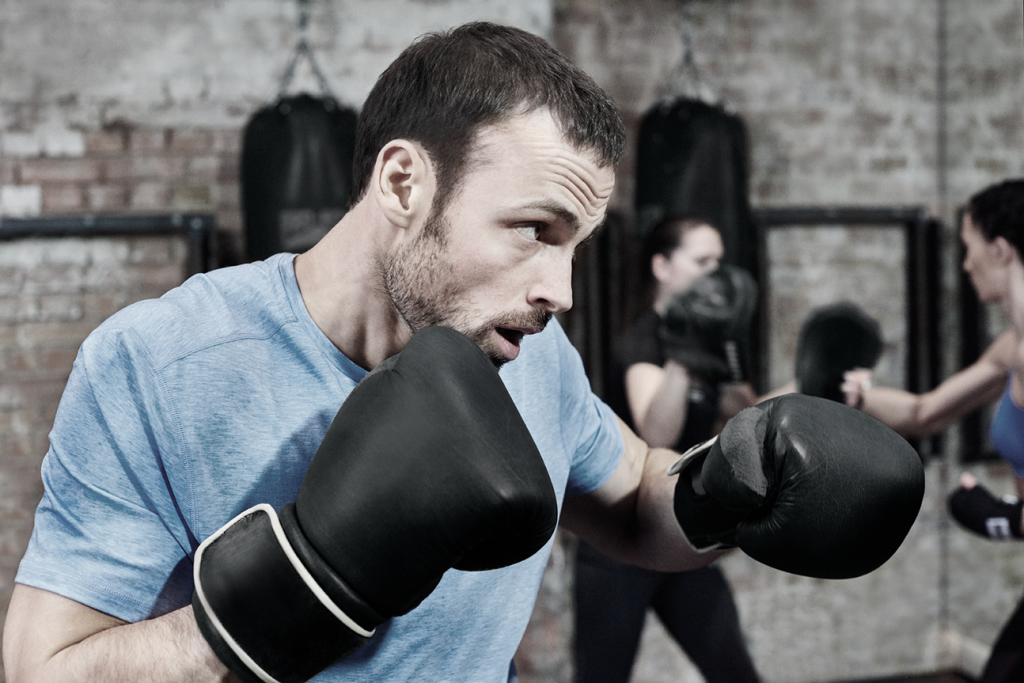 What else will I need?
Depending on who you work with you may also need a DBS (see above). This can be obtained from the government, via your employer or a licensing body, and will check criminal records. See the official site for more details.
As with any fitness qualification, you'll also need the First Aid at Work certificate. Check with the place you're working if anything else is required; for example, if you wish to become a boxing coach in the armed forces you'll also need the Mandatory Annual Training Test 3 qualification. Be aware of the Safeguarding and Time to Listen courses – all boxing clubs need an appointed/trained club welfare officer, and must ensure that all coaches are trained in basic safeguarding awareness.
Taking the next step
To apply to be a trainer or second you need to contact the British Boxing Board of Control's head office. The application needs a fully completed original application form; four passport photographs, a birth certificate or passport, and a licence fee payment.
According to the BBBofC website: "Following a successful interview and recommendation from your Area Council, Head Office will invite you to the next available Training Course. Training Courses are of one and a half day's duration and are held in different locations throughout the country on various dates throughout the year. The Training Course includes a BBBofC First Aid Qualification which must be renewed every three years."
In conclusion, the main advice is this; show enthusiasm. Watch the sport on television and in the gym, and get to know boxers and coaches. Attend live events and down the line, ask if you can watch private sparring and be in the corner - Sugar Ray Robinson used to carry Joe Louis' bags to the gym before taking up fighting and coaching himself, and it doesn't get much greater than him.
If you are interested in pursuing the many other exciting fitness career options out there, check out the PG-NASM fitness career pathways.